T-02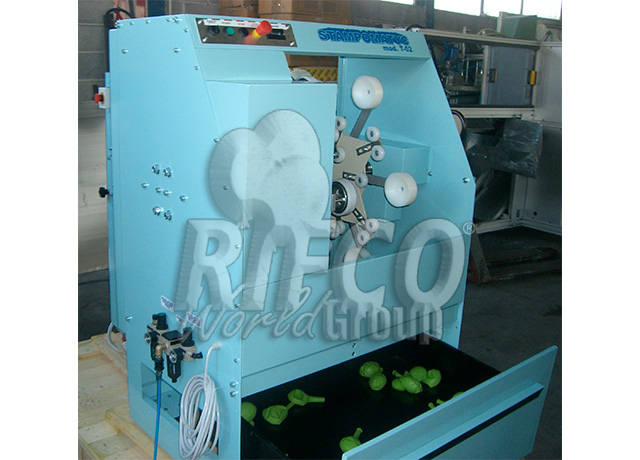 Technical Data
Name

T-02
Type

Automatic Offset
Description

Automatic offset balloon printing machine
It's suitable for printing long words and large quantities of balloons. Built according to safety standards and regulations. Provided with a counter to count the number of printed balloons. Easy to regulate in order to allow the printing of different sized balloons.
- Cliche' material: outprinted rubber
- Used ink: rubber ink
- Cliche' maximum measurement: hight 750 mm, width 160 mm, thickness 3 mm

On this machine can be adapted an automatic feeder.
Availability

On request
Print colors

1, 2, 3, 4
Sides Printing

From 1 to 4 sides
Productivity per hour

2400 pieces per hour
Measures balloons

- From 7 to 18 inch round standard balloons
- From 7 to 18 inch shaped balloons
Size

cm 170 x 130 x 170 h
Weight

750 kg
Drying

Hot air - included
Comments

INFLATED BALLOON PRINTING PROCESS
VOLTAGE AS YOU NEED
Air pressure

8 bar
Air consumption

160 litres per minute
Compressor

Not included